EXPRESS – March 30, 2017: The European Union boss Jean-Claude Juncker issued a jaw-dropping threat to the United States, saying he could campaign to break up the country in revenge for Donald Trump's supportive comments about Brexit.
In an extraordinary speech the EU Commission president said he would push for (the states of) "Ohio and Texas" to split from the rest of America if the Republican president does not change his tune and become more supportive of the EU.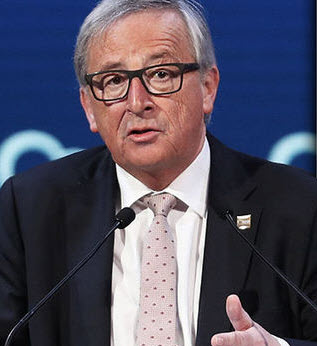 The remarks are diplomatic dynamite at a time when relations between Washington and Brussels are already strained over Europe's meagre contributions to NATO and the US leader's open preference for dealing with national governments.
They are by far the most outspoken intervention any senior EU figure has made about Mr Trump and are likely to dismay some European leaders who were hoping to seek a policy of rapprochement with their most important ally.  Link: Read Complete Article
References – Links:
[ Jean-Claude Juncker Family's Link To The Nazi Regime ]
END