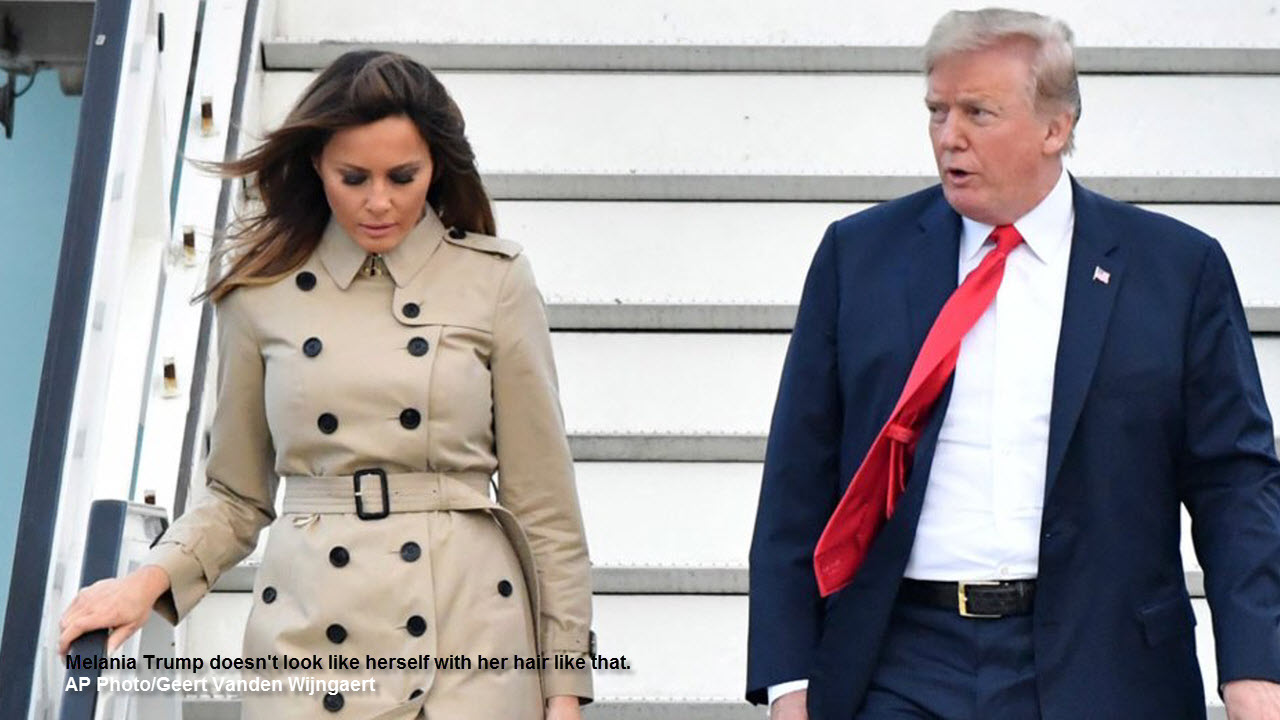 BUSINESS INSIDER – July 11, 2018: The article highlights that a theory started floating around on Tuesday (July 10) after images showing Melania Trump leaving Air Force One in Brussels emerged, with some on social media saying that she didn't look like herself. Other images of her in Brussels look totally normal. And that she probably doesn't have a body double.
(BattleForWorld: Readers, there's a lengthy article in our archives detailing the science of human cloning and generating body doubles. The science is 100% real! and in use today. There are still problems with the science of cloning which the article reveals.)
According to the theory, Melania Trump has a body double who stands in for her at different times. It's part of a larger narrative about Mrs. Trump acting secretively and seemingly unlike herself, fueled by camera angles and fashion choices that can obscure parts of her face, as well as a Secret Service agent who looks a little like her.
Images of Mrs. Trump leaving Air Force One are bringing the theory back.
Mrs. Trump probably doesn't have a body double — it's not something previous first ladies have had. And she looks more definitely like herself in other images from NATO meetings in Brussels.
Related article:
Human Doubles, Clones And Aliens
END