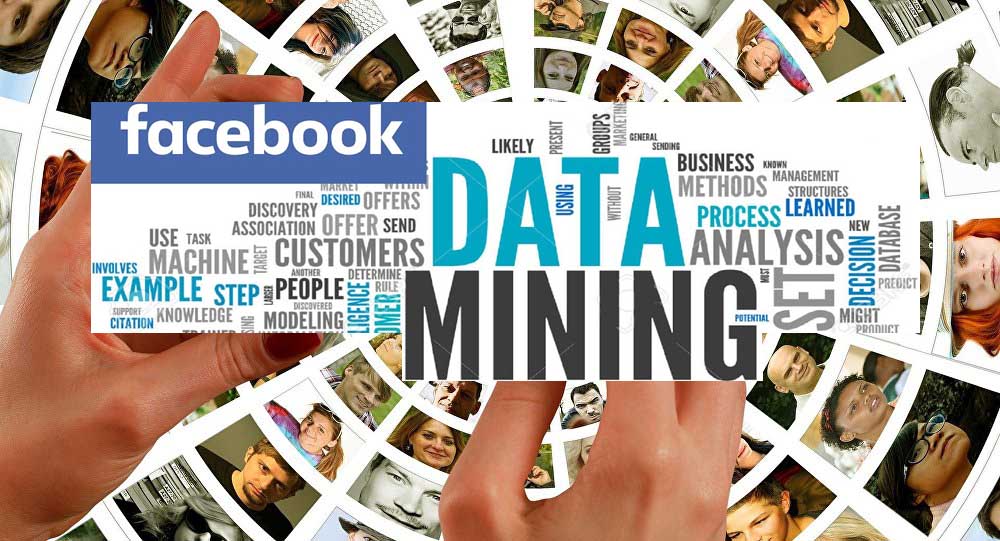 (In the Silent Revolution Of Truth Compilation Edition, Volume 1, "enhanced", the free PDF book: Download and read about how in the United States of America, sinister ways would be used to monitor and track people – 24-hour surveillance of the world in an Orwellian big brother way, pages 1262 – 1263. Foretold decades ago by Zbigniew Brzezinski. Note: Use the page number display located at top right to find the correct page. Free Book PDF Format – Links: Book Summary | and Download Volume 1 Book)
RT – March 23, 2018: The UK defence ministry has been caught up in the scandal surrounding Cambridge Analytica. The firm allegedly harvested the personal data of millions of Facebook users and exploited it for political goals.
1. Facebook A 'Surveillance Company' That Collects And Sells User Data
2. Russia's Kaspersky Lab Exposes Pentagon's Cyber-Espionage Program
3. Might Of Thought: Media Ecology And Neuro-Linguistic Programming
4. Everything Google Knows About You
END
---
FBI Foreign Surveillance Program Violated Americans' Rights, Court Found
BATTLE FOR WORLD / NATIONAL REVIEW | October 8, 2019: The United States Foreign Intelligence Surveillance Court has ruled that an intended FBI program to target foreign suspects has violated the constitutional right to privacy of Americans by collecting personal information of American citizens together with foreign targets of the surveillance.
The ruling highlights that the tens of thousands of searches made by the FBI of raw intelligence databases from 2017 to 2018 were illegal, according to the article reported in the Wall Street Journal. The searches by the FBI involved personal data that included emails and telephone numbers of private citizens.
"The court…finds that the FBI's querying procedures and minimization procedures are not consistent with the requirements of the Fourth Amendment," said U.S. District Judge James Boasberg written in the ruling released in partially redacted form on Tuesday (Sept. 8).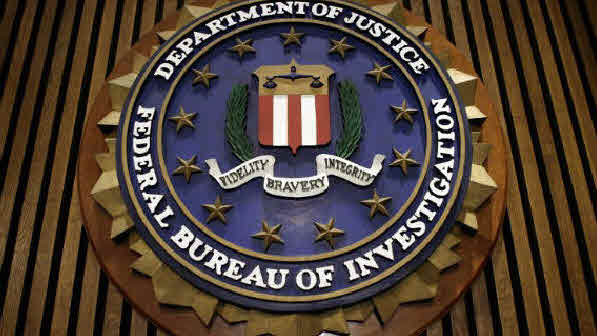 END
---
US states scrutinize Google & Facebook dominance, privacy abuses in massive antitrust probes
BATTLE FOR WORLD / RT | September 6, 2019: In over 40 states, attorneys general are joining forces to investigate whether Big Tech powerhouses Facebook and Google violated antitrust laws with anticompetitive practices,  and in the process hurting users.
The first probe, prosecutors will check whether Facebook "stifled competition and put users at risk," says New York Attorney General Letitia James, leading the investigation, on Friday (September 6). Also taking part in the probe are attorneys general from Colorado, Florida, Iowa, Nebraska, Ohio, North Carolina, Tennessee, as well as the District of Columbia.
The second probe, steered by Texas Attorney General Ken Paxton's office, is focusing on Google, a source speaking to Reuters. The investigation so far consists of over 40 attorneys general and will concentrate on the intersection of privacy and antitrust, said the source.
News about Google's dominance in the search sector and alleged ability to tamper with elections have been the subject of Senate hearings, and  whistleblowers from Google have come forward presenting proof that the company manipulates search to alter political results. As well, Google is accused of directing users using search to their own products at the cost of competitors.
Meanwhile, Facebook denies it violated any antitrust rules, and show willingness to work with lawmakers on regulations to "protect" users.
END
---
AMAZON Coaching Cops to Obtain Surveillance Footage Without Warrant
BATTLE FOR WORLD / VICE | August 8, 2019: The article highlights that Ring, Amazon's home surveillance company, is teaching police how to convince residents to share camera footage with them.
Police partnering with Ring, Amazon's home surveillance camera company, they get access to the "Law Enforcement Neighborhood Portal," showing an interactive map allowing officers to request footage directly from camera owners. And the police don't need a warrant to request this footage, but they do need permission from the owner of the camera.
Emails and documents obtained by Vice's Motherboard has revealed that people aren't always willing to provide police with footage from their camera. However, the company Ring works with law enforcement and gives them advice on how to persuade people to give them footage.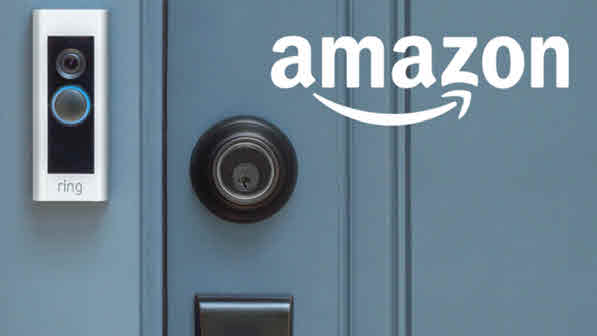 END
---
Humans At MICROSOFT Hearing Your Skype Calls?
BATTLE FOR WORLD / FAST COMPANY | August 8, 2019: The article highlights that many users think they are having a private conversation with Alexa, or the Google Assistant, or Siri, but numerous reports have emerged revealing that other humans might be listening too (although Apple has since revised its policy).
Now Microsoft is joining the others as information is leaked into the public that the company is probably listening to some of your Skype calls if you're using a tool called Translator. A featured launched in Skype in 2015, offering near-real-time audio translations during phone and video calls. A new report from Vice's Motherboard is revealing that Microsoft sends some Skype recordings to its contractors to review how the translation services worked, according to a cache of "internal documents, screenshots, and audio recordings" obtained by the site's reporters. And noted that the audio conversations include: "people talking intimately to loved ones, some chatting about personal issues such as their weight loss, and others seemingly discussing relationship problems."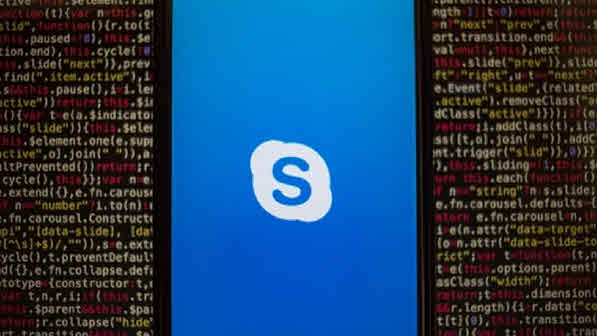 END
---
Twitter Says May Have Leaked User Personal Data to Ad Partners Due to Technical Glitch
BATTLE FOR WORLD / SPUTNIK NEWS | August 8, 2019: The article highlights that the social media company Twitter has revealed that certain personal data of users could have been used for targeted advertising without their permission due to problems with settings of the social network. That problems were found related to settings choices, which "may not have worked as intended."
According to the company statement: "If you clicked or viewed an advertisement for a mobile application and subsequently interacted with the mobile application since May 2018, we may have shared certain data (e.g., country code, if you engaged with the ad and when, information about the ad, etc) with trusted measurement and advertising partners, even if you didn't give us permission to do so."
END
---
United States Satellites Starting To Watch Your Every Move
BATTLE FOR WORLD / CNET | July 29, 2019: The article highlights that there are real-time spies in the sky.
Over the last 10 years advances in satellite imaging technology have privacy advocates worrying about the reality of 24-hour surveillance. At the moment, the United States federal regulations help keep things in check, but while commercial satellite imaging technology is powerful enough to see a car, it's not detailed enough to identify the make and model, in a report from the MIT Technology Review.
According to satellite companies, a person's data is kept separately from any identifying characteristics, but Peter Martinez at Secure World Foundation said that doesn't matter. In an email, he noted: "The risks arise not only from the satellite images themselves but the fusion of Earth observation data with other sources of data." (BattleForWorld: Exactly. They will merge all the separate parts of the data collected on the individual into one file.)
And satellite imagery is getting closer to a level that investors and businesses will want to exploit. The goal, according to Mapbox's Charlie Loyd to MIT Technology Review, is to make a "living map" (i.e. a real-time surveillance map of the people) of Earth.  (BattleForWorld: No more privacy. It's gone. The ruling elites with clearance will have their privacy because they control the technology.)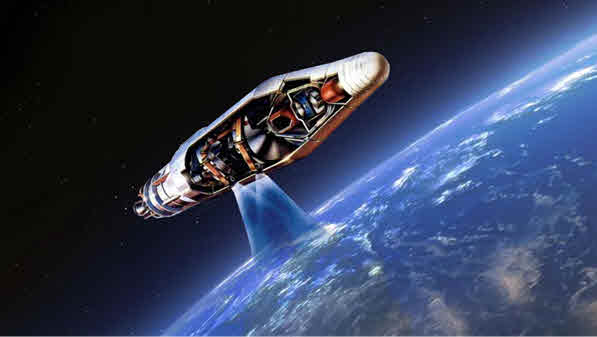 END
---
APPLE contractors 'regularly hear confidential details' on Siri recordings
BATTLE FOR WORLD / THE GUARDIAN | July 28, 2019: The article highlights that Apple contractors who listens to Siri recordings hear drug deals, medical details and even people having sex, says whistleblower.
They regularly hear confidential medical information, drug deals, and recordings of couples having sex, as part of their job to provide users with quality control, or "grading", the Siri voice assistant performance, revealed to the Guardian.
Apple does not openly disclose this eavesdropping conduct in its consumer-facing privacy documentation, instead a "small proportion" (BattleForWorld: Do you believe that readers?) of Siri recordings are passed on to contractors working for the company around the world. These workers are assigned the duty of grading the responses on a variety of factors, including whether the activation of the voice assistant was deliberate or accidental, or whether the query was something Siri could be expected to help with and if the response was appropriate.
According to Apple, the data gathered from eavesdropping on Siri recordings "is used to help Siri and dictation … understand you better and recognise what you say".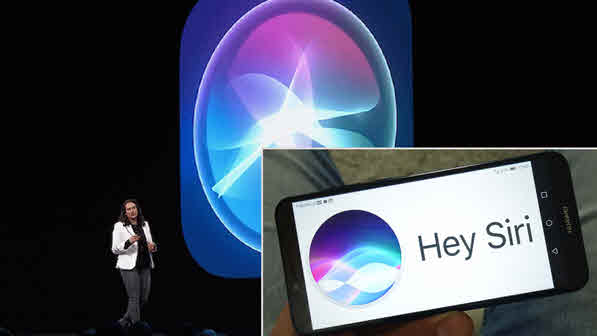 END
---
FACEBOOK And GOOGLE Quietly Tracking You on Sex Websites
BATTLE FOR WORLD / BUSINESS INSIDER | July 18, 2019: The article highlights that p[o]rn sites are riddled with web trackers, including from Google, Facebook, and Oracle, according to researchers at Microsoft, Carnegie Mellon, and the University of Pennsylvania. And that more than 22,484 p[o]rn sites were analyzed from the study, of which 74% were found to contain Google trackers. Oracle had trackers on 24% and Facebook on 10%.
"Our results indicate tracking is endemic on p[o]rnography websites: 93% of pages leak user data to a third-party," in results revealed by the study printed in the New York Times.
And that even enabling "incognito" mode feature on a browser was of no defense, as such users' actions aren't stored in their history, the data still trickles out to these third parties.
Researchers warn that information of highly sensitive nature, of data leaking out about people's internet use, is cause for great concern to privacy. (Source: The FBI can easily access this tracking information database hoovered by the tech giants.) "The fact that the mechanism for adult site tracking is so similar to, say, online retail should be a huge red flag," study researcher, Elena Maris, told The New York Times. And that the study also found only 17% of the p[o]rn sites were encrypted, leaving users vulnerable to hackers.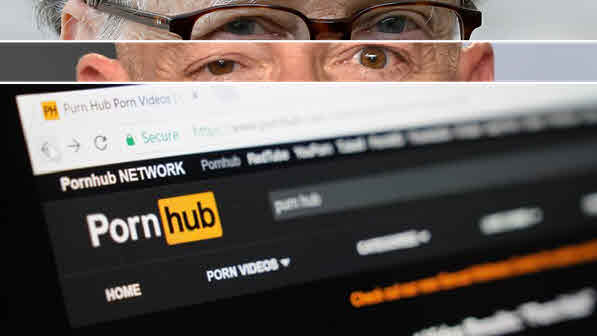 END
---
Amazon to Provide 'Opt Out' Settings for Alexa After Outrage as Staff Listened to Users Having Sex
BATTLE FOR WORLD / SPUTNIK NEWS | August 8, 2019: The article highlights that an investigation by the The Sun news media revealed on July 29 that Amazon staff had been eavesdropping on private conversations and users having sex as they monitored thousands of Alexa recordings. And Amazon is reportedly updating its settings to allow users to opt out.
"For Alexa, we already offer customers the ability to opt out of having their voice recordings used to help develop new Alexa features. The voice recordings from customers who use this opt-out are also excluded from our supervised learning workflows that involve manual review of an extremely small sample of Alexa requests. We'll also be updating information we provide to customers to make our practices more clear," said Amazon in a statement issued on August 2.
END
---
BATTLE FOR WORLD / BLOOMBERG | June 10, 2019: The article highlights  that the future will be recorded on your smart speaker, as Amazon filed patent application for an always-on feature for Alexa, its voice-activated personal assistant, and this function is causing a lot of concern.
"If you're already freaked out by the privacy implications of smart speakers like Amazon's Echo," says the tech website Gizmodo, "we have some bad news." And an article in ScienceAlert was more direct: "Newly Released Amazon Patent Shows Just How Much Creepier Alexa Can Get." You get the intended idea, as the public is slowly tricked into adapting and accepting the usage and implementation of intrusive surveillance technologies.
But the anxiety about such intention some say is much ado about nothing. That an Alexa that's always listening will likely prove more useful than an Alexa that isn't; and always-on devices are the future. The deceiving innocents of it all – trust us.
The concern that one worries about is, what happens to the information from the audio buffer. Amazon says Alexa currently retains recordings for a period of time, to help it learn and fulfill the user's needs and wants. Although the feature can be partially disabled, it has caused privacy problems. Already, courts have issued subpoenas for Alexa recordings. And as Bloomberg News reported, human beings at Amazon already listen to much of what Alexa hears, in an effort to improve the device algorithm.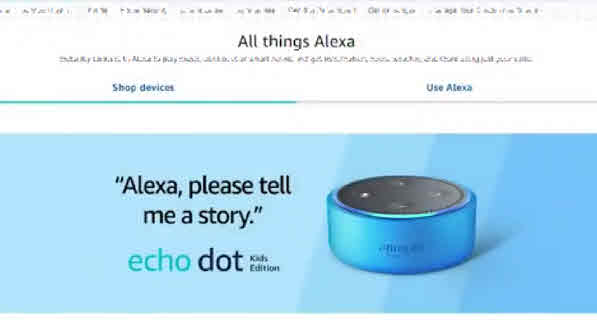 END
---
FACEBOOK TELLS COURT: THERE IS NO PRIVACY!
BATTLE FOR WORLD / DAILY DOT | June 1, 2019: The article highlights that a lawyer for Facebook argued in court Wednesday (May 29) that the social media site's users "have no expectation of privacy."
According to the website Law360, Facebook attorney Orin Snyder made the comment while defending the company against a class-action lawsuit over UK's Cambridge Analytica scandal. Snyder emphasized that: "There is no invasion of privacy at all, because there is no privacy."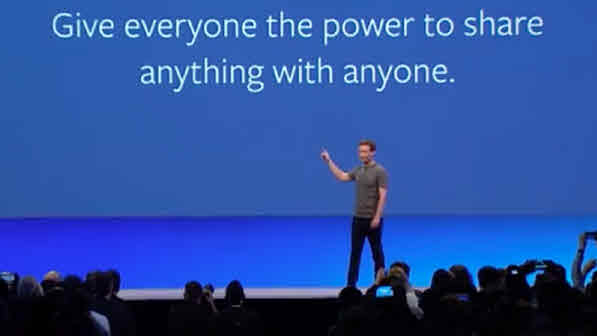 END
---
Big tech firms fight for right to track you. Call for do not track registry
BATTLE FOR WORLD / RT AMERICA | May 23, 2019: The video highlights Sen. Josh Holly (R-Missouri) who has introduced a bill to mandate a "do not track" registry to allow people to opt out of data collection and tracking. Cybersecurity expert Morgan Wright discusses the feasibility of such a registry and the tech industry's expected pushback. He argues that Silicon Valley will feign concern over users' privacy and lobby politicians to "water down" any such legislation.
END
---
US cities moving into real-time facial surveillance
BATTLE FOR WORLD / WIRED | May 22, 2019: The article highlights that civil liberties activists are sounding the alarm about the authoritarian potential of facial recognition technology in the United States, but often in the US the finger-pointing is directed at China, where some police departments use systems that can spot suspects who show their faces in public. A report from Georgetown researchers on Thursday (May 16) suggests Americans should also focus their concern closer to home.
According to the report law agencies in Chicago and Detroit have bought real-time facial recognition systems. Chicago claims it has not used its system; while Detroit says it is not using its system currently. But no federal or state law would prevent use of the facial recognition technology.
A description on the company's website DataWorks says the technology, called FaceWatch Plus, "provides continuous screening and monitoring of live video streams." The company confirmed the existence of the systems, but did not elaborate further.
Privacy advocates say ongoing use of the technology in this way would redefine the traditional anonymity of public spaces.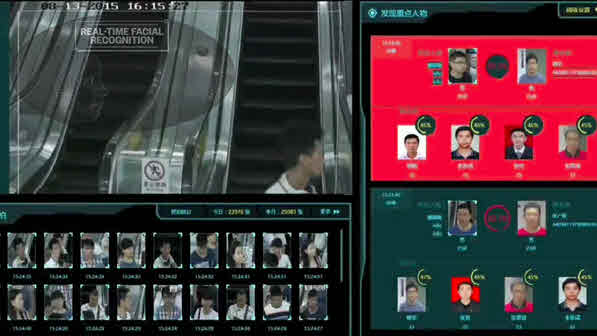 END
---
Why you should avoid photo storage app
BATTLE FOR WORLD / RT AMERICA | May 22, 2019: The video highlights a  certain phone app deceptive practices, not telling users the true intentions after grabbing their data.
The phone app is advertised as offering free photo storage to customers it identities for facial recognition technology. Using more than 13 billion photos and videos from its millions of users worldwide to refine its ability to estimate emotion, ethnicity, gender and age by means of artificial intelligence. Many critics are concerned that the company's research could be used to enhance police or military power at the expense of privacy and human rights.
END
---
US Navy spying on media through data technology
BATTLE FOR WORLD / MILITARY TIMES | May 22, 2019: The Article highlights that a secret tracking device found in Navy email to Navy Times amid leak investigation raises legal and ethical questions.
A Navy prosecutor sent an email to the editor of Navy Times that was embedded with a secret digital tracking device – contained hidden computer coding designed to extract the IP address of the Navy Times computer network and to send that information back to a server located in San Diego. The tracking device (code) came at a time when the Naval Criminal Investigative Service is mounting an investigation into media leaks surrounding the high-profile court-martial of a Navy SEAL accused of war crimes.
The incident regarding that email from Navy prosecutor Cmdr. Christopher Czaplak to Navy Times editor Carl Prine, came after several months of Navy Times reporting that raised serious questions regarding the Navy lawyers' handling of the prosecution in the war crimes case.
The case has raised questions about how far the Navy will go in pursuing leaks and whether the government is illegally spying on journalists and defense attorneys in the case of the accused Navy SEAL.
END
---
FBI's Facial Recognition Programs Under Fire Over Privacy, Accuracy Concerns
BATTLE FOR WORLD / NEXTGOV | April 19, 2019: The article highlights that the FBI has not yet assessed whether its facial recognition systems meet privacy and accuracy standards almost three years after the congressional regulator—the Government Accountability Office—raised multiple concerns about the bureau's use of the technology on American citizens.
Since the year 2015, the FBI and other law enforcement agencies have used the Next Generation Identification-Interstate Photo System, which uses facial recognition software to link potential suspects to crimes, pulling from a database of more than 30 million mugshots and other photos of citizens.
END
---
Bug in Apple's FaceTime lets you listen in on people you call, even if they haven't picked up their iPhone
BATTLE FOR WORLD / CNBC | January 29, 2019: The article highlights that there's a FaceTime bug that lets you hear through someone else's iPhone communication, even if they have not answered your phone call. This bug is being talked about on Twitter by user Benji Mobb and reported by 9to5Mac.
And according to CNBC, they have tested it and verified that it's a real bug. The tester placed a video call to my editor from my iPhone using Apple's FaceTime app. Then, before he picked up, I used the menu option to add somebody else to the call and, as 9to5Mac's directions state, I added myself to the call. Suddenly, I could hear my editor, even though he never picked up. We continued having a conversation while his phone only gave him the option to answer. There was no indication that the call had already gone through.
(BattleForWorld: This feature is well known in the intel-security community using the "add somebody else" feature in Skype, like they are doing a group chat. The one who starts the group chat, who's aware of the bug, can invite someone else from lets say the intel-security side where they remain invisible from the other users in the chat group to listen in on the Skype conversation.)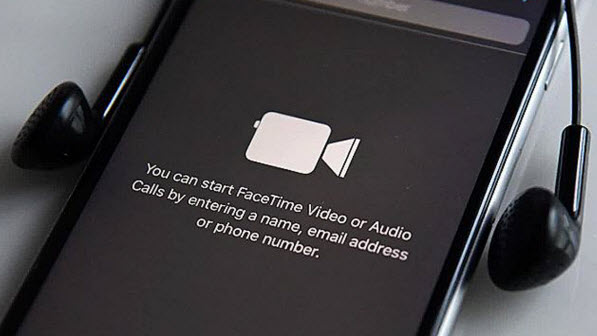 END
---
'We Are the Product': Facebook Sold Your Data Then Lied to You About It
BATTLE FOR WORLD / SPUTNIK NEWS – December 20, 2018: The article highlights that a damning report by the New York Times Tuesday (December 18) found that, despite its claims to the contrary, Facebook has been making money by giving other companies much more access to its 2.2 billion users' data than it let on.
Facebook founder, chairman and CEO Mark Zuckerberg told Congress in April (2018), "We don't sell data to anyone," but Radio Sputnik's Loud and Clear spoke with web developer and technologist Chris Garaffa, who said that was simply "a legal workaround to the fact that what they sell is access to data."
The deals hammered out between Facebook and other Silicon Valley companies beginning in 2010 gave partners access to far more data than Cambridge Analytica, even after 2014, which is when Facebook said its privacy policy had changed, denying companies the kind of access Cambridge Analytica had used to accumulate information on 87 million people, the vast majority of whom were third-party users who were never even given a chance to consent to the disclosures.

And Companies like Microsoft and Amazon collected data on hundreds of millions of Facebook users a month, including email addresses and phone numbers, without the knowledge or consent of the people whose information they were collecting.
Listen to "Facebook selling even more user data than previously thought" on Spreaker.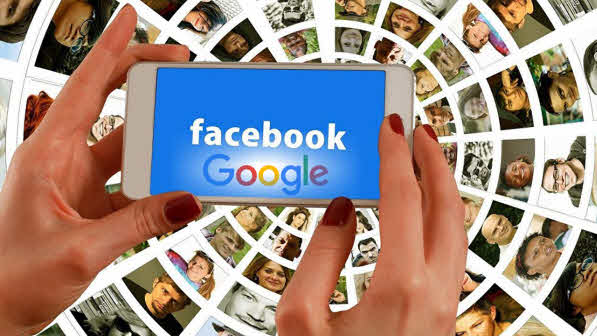 END
---
BATTLE FOR WORLD / RT – December 16, 2018: Trinity Chavez reports about an investigation that has uncovered the ominous fact that several popular smartphone apps track users' location and that users are inadequately informed. What's more, they are selling the location data to third parties.
END
---
Australian Regulator Calls for Laws Limiting Google, Facebook Activities
BATTLE FOR WORLD / SPUTNIK NEWS – December 11, 2018: The article highlights that the Australian Competition and Consumer Commission (ACCC), which is the country's competition regulator, recommended overseeing the commercial activities of Google and Facebook in order to protect smaller tech firms.
In their preliminary report released Monday (December 10), the ACCC called for a powerful new body which would have the authority to demand information as to how the two companies adapt their algorithms and as well as investigate how both giant tech companies might be favouring their own businesses ahead of other companies, the Hill reported.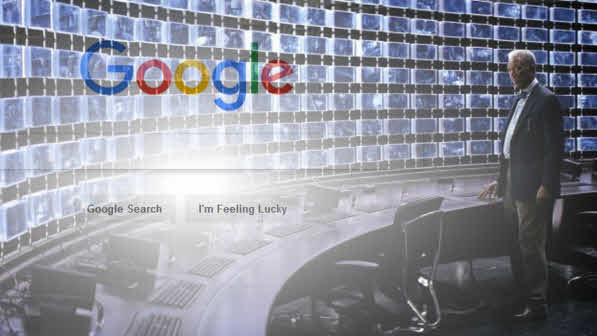 END
---
Zuckerberg admits social media is a weapon
RT – September 7, 2018: The article highlight that if you had any lingering doubt that Facebook has become little more than a vehicle for US government censorship and Western propaganda, a recent Washington Post op-ed by Mark Zuckerberg should remove any ambiguity.
In his short and snappy op-ed, Mark Zuckerberg admits that "protecting democracy" is an "arms race" and reaffirms Facebook's commitment to winning. Put another way, Zuckerberg is telling us that social media is a weapon —  and that he has picked a side.
Because, let's not labor under the false illusion that Facebook cares about democracy everywhere. In Zuckerberg's world, there are bad guys and good guys — and he's relying on the good guys to tell him what's what.
The problem is that, coincidentally, the good guys always seem to be tied to Western or Western-aligned governments — and the bad guys always just happen to be the ones those governments don't seem to like very much. A conundrum which I'm sure was totally unintentional and which Facebook is no doubt working very hard on figuring out. As he says in the Post, Facebook is working very hard to "improve its defenses" against any kind of unfair or nefarious influence and it has been doing its very best to remove "fake accounts and bad content" in recent months.
END
---
Facebook As The Ultimate Government Surveillance Tool?
FORBES – July 21, 2018: The article highlights that there are many governments across the world that very much aware of the potential of Facebook's advertising tools for surveillance and indeed use them actively to track specific demographics and interests, using the company's built-in reporting tools to identify geographic areas and demographics to target for further surveillance.
Today much of the governmental use of Facebook's ad targeting tools revolves around using its publicly accessible targeting and reporting tools to understand things like which neighborhoods have the highest density of persons in a particular demographic that also have a particular interest of concern to the government. …Geographic reporting tools allow neighborhood-level identification of where those demographics and interests coincide, allowing surveillance resources to be increased in those areas.
In spite of their incredible power and public availability, Facebook's ad tools are still a relatively blunt instrument compared to traditional individual-level surveillance tools, said the article.
END
---
Facebook Suspends Analytics Firm on Concerns About Sharing of Public User-Data
WSJ – July 21, 2018: The article highlights that Facebook says it was probing whether data-analytics firm Crimson Hexagon's government contracts comply with Facebook policies.
Facebook, in response to questions from The Wall Street Journal this week about its oversight of Crimson Hexagon's government contracts and storing of user data, said Friday it wasn't aware of some of the contracts. On Friday, it said it was suspending Crimson Hexagon's apps from Facebook and its Instagram unit, and launching a broad inquiry into how Crimson Hexagon collects, shares and stores user data.
END
---
US Consumer Groups Urge FTC to Investigate Google's Tracking Practices
SPUTNIK NEWS / BATTLE FOR WORLD – November 27, 2018: The article highlights Dozens of US consumer groups urged the Federal Trade Commission (FTC) in a Tuesday (November 27) letter to investigate Google's location tracking practices, which they allege the tech giant "manipulates and nudges" Android users into turning on. The charge parallels one made by eight EU countries Tuesday.
"Location data and history can reveal in detail an individual's lifestyle, daily routines and interests," TACD wrote. "Over time, the data can be used to infer highly sensitive information such as religious beliefs, political views and sexual orientation."
While TACD characterizes Google's behavior as merely nudging users toward location tracking, web developer and technologist Chris Garaffa told Sputnik Tuesday, "The company's tactics are stronger and more underhanded than that."
Indeed, a report by researchers at the University of Washington published in October 2017 proved how easy it is to uncover someone's identity by using targeted ads in apps that track users' location information.
By creating a mobile banner ad and a website that served as the landing page if someone clicked on that ad, the research team was able to figure out some of the key aspects of a test subject's life by tracking their location information given to the ad.
And that the "Vast evidence shows the company does not practice what it preaches," TACD wrote, alleging Google was "removing individuals' control over their data by deceit."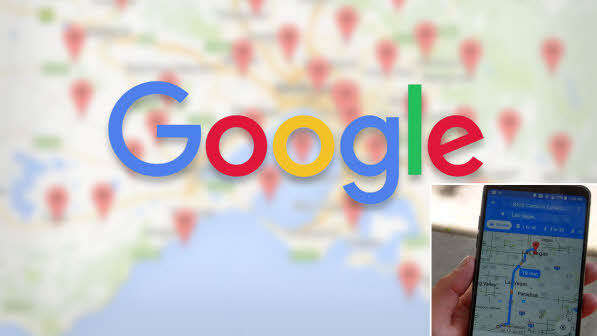 END
---
Microsoft Urges US Government to Regulate Facial Recognition Technology
SPUTNIK NEWS – July 16, 2018: Microsoft president Brad Smith, in a July 13 blog post, brazenly called on the US government to regulate face-recognition technology, claiming that the technology comes with too many risks.
"Facial-recognition technology raises issues that go to the heart of fundamental human rights protections like privacy and freedom of expression," Smith published in the blog post.
"The only effective way to manage the use of technology by a government is for the government proactively to manage this use itself. And if there are concerns about how a technology will be deployed more broadly across society, the only way to regulate this broad use is for the government to do so," he said, suggesting that both the public and private sectors should work to develop "norms around acceptable uses" of the technology.
"Imagine a government tracking everywhere you walked over the past month without your permission or knowledge. Imagine a database of everyone who attended a political rally that constitutes the very essence of free speech," said Smith in the post.
END
---
Always-On Listening Devices – Soon EVERYWHERE
WSJ – July 13, 2018: The article highlights that all ears are always-on and that listening devices could soon be everywhere. And that tiny microphones are moving us toward a world where all gadgets can respond to a voice command.
If every tree falling in every forest might soon be heard by an internet-connected microphone, what hope is there for our privacy?
Already when you're sitting in a room with an iPhone, an Apple Watch and a smart assistant like Amazon Echo or Google Home, you're surrounded by a dozen microphones. (Newer iPhones have four and the Echo has seven, while the smartwatch has just one, for now.)
Add in the latest advancement in smart wireless headphones—Apple's expected next-generation AirPods or competing ones from Bose or Shure—along with talking microwave ovens and TVs from Samsung, LG and others, and anyone at home or in an open-plan office could soon be within earshot of hundreds of microphones. Most of them will be listening for a wake word like "Alexa," "Hey Siri," or "OK Google," just as our phones and smart assistants do now.
The roadmaps of tech giants and startups alike show how sound is poised to become the first ubiquitous connection between users and the artificial-intelligence hive mind the internet is becoming.
Driving this change are massive volumes of components, originally designed for smartphones and other mobile devices, that have dropped in price and grown in functionality over the past decade.
END
---
GOOGLE 'DIRTY SECRET'
WSJ – July 3, 2018: The article highlights that software developers scan hundreds of millions of emails of users who sign up for email-based services.
Google said a year ago it would stop its computers from scanning the inboxes of Gmail users for information to personalize advertisements, saying it wanted users to "remain confident that Google will keep privacy and security paramount."
But the internet giant continues to let hundreds of outside software developers scan the inboxes of millions of Gmail users who signed up for email-based services offering shopping price comparisons, automated travel-itinerary planners or other tools. Google does little to police those developers, who train their computers—and, in some cases, employees—to read their users' emails, a Wall Street Journal examination has found.
END
---
FEDS PROBE FACEBOOK STATEMENTS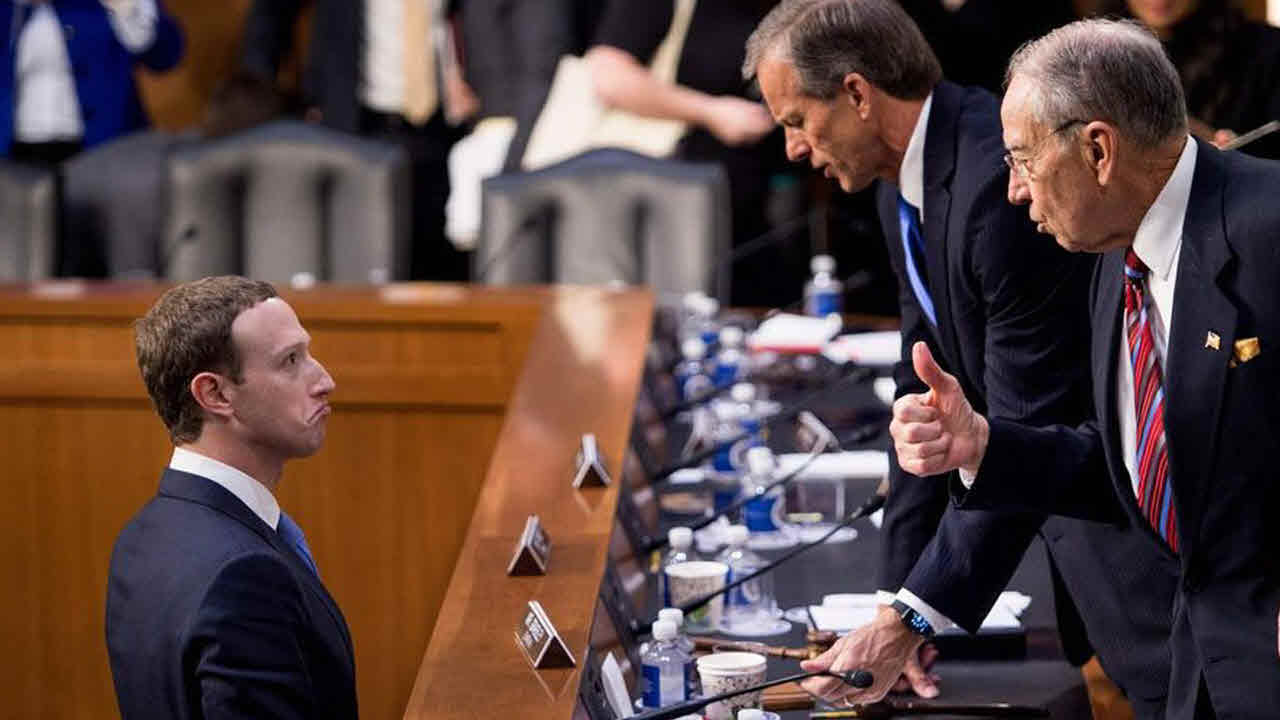 CHICAGO TRIBUNE – July 3, 2018: The article highlights that a federal investigation into Facebook's sharing of data with political consultancy Cambridge Analytica has broadened to focus on the actions and statements of the tech giant and involves three agencies, including the Securities and Exchange Commission, according to people familiar with the official inquiries.
Representatives for the FBI, the SEC and the Federal Trade Commission have joined the Justice Department in its inquiries about the two companies and the sharing of personal information of 71 million Americans, suggesting the wide-ranging nature of the investigation, said the people, who spoke on the condition of anonymity to discuss a probe that remains incomplete.
These people added that the emphasis has been on what Facebook has reported publicly about its sharing of information with Cambridge Analytica, whether those representations square with the underlying facts and whether Facebook made sufficiently complete and timely disclosures to the public and investors about the matter.
END
---
40 Percent of Social Media Users Delete Accounts Over Privacy Concerns
SPUTNIK NEWS – June 18, 2018: Thinking about deleting your Facebook account? You're not alone.
A new study by public relations consultancy Edelman published Monday reveals that 42 percent of people recently surveyed had deleted at least one social media account in the past year due to privacy concerns, while 62 percent urged for additional regulation of such platforms over fear of fake news circulation.
The company surveyed 9,000 people in Brazil, Canada, China, France, Germany, India, the United Arab Emirates, UK and US.
Seventy percent of those surveyed revealed that they believe businesses and advertisers should press social media sites to remove offensive and fake content, while 48 percent of respondents said that brands should be blamed if their advertising involves hate speech or violent content.
END
---
GOOGLE-FACEBOOK dominate, privacy under assault, 'ad platform manipulated'
WND – June 18, 2018: The article highlights that the digital world has been flooded with concerns in recent months over the power of the giant tech companies, particularly Google and Facebook, to control the flow of information. "Two companies dominate the market. The privacy of internet users is under assault. The revenue model that sustained journalism is broken. The ad platforms are manipulated by foreign adversaries. Secrecy and complexity are increasing as accountability is diminished," said the Electronic Privacy Information Center in a statement delivered to members of Congress.
"Much of what we predicted happened. Google broke many of the agreements to protect privacy that DoubleClick had established," the group's letter said. "It would be foolish to imagine that the current model is sustainable."
END
---
Facebook Data Deals Revealed 'Deep Access'; Contradicts Testimony To Congress?
NY TIMES – June 4, 2018: The article highlights that Facebook gave device makers "deep access" to data on users and friends information. And that the company formed data-sharing partnerships with the likes of Apple, Samsung and dozens of other device makers, raising new concerns about its privacy protection policy.
As Facebook sought to become the world's dominant social media service, over time it struck agreements allowing phone and other device makers access to vast amounts of its users' personal information.
Facebook has reached data-sharing partnerships with at least 60 device makers — including Apple, Amazon, BlackBerry, Microsoft and Samsung — over the last decade, starting before Facebook apps were widely available on smartphones, company officials said. The deals allowed Facebook to expand its reach and let device makers offer customers popular features of the social network, such as messaging, "like" buttons and address books. …
(BattleForWorld: Obviously there's money to be made selling private information. Many years ago, I was told by an elite source that, yes private information is being collected, but that they aren't going to do anything with it. But now the public is coming to realize that these social media companies and most others can no longer be trusted with users information because they have ulterior motives in mind that is not in the interest of users.)
END
---
'Looks like Zuckerberg lied to Congress'…
THE HILL – June 4, 2018: A Democratic congressman hammered Facebook and its CEO, Mark Zuckerberg, following a report that the company is sharing large amounts of its users' data with other companies.
"Sure looks like Zuckerberg lied to Congress about whether users have 'complete control' over who sees our data on Facebook," Rep. David Cicilline (D-R.I.) tweeted on Sunday.
"This needs to be investigated and the people responsible need to be held accountable," the top Democrat on the House Judiciary antitrust subcommittee continued.
Sure looks like Zuckerberg lied to Congress about whether users have "complete control" over who sees our data on Facebook. This needs to be investigated and the people responsible need to be held accountable. https://t.co/rshBsxy32G
— David Cicilline (@davidcicilline) June 4, 2018
END
---
Google Envisions Total Data Collection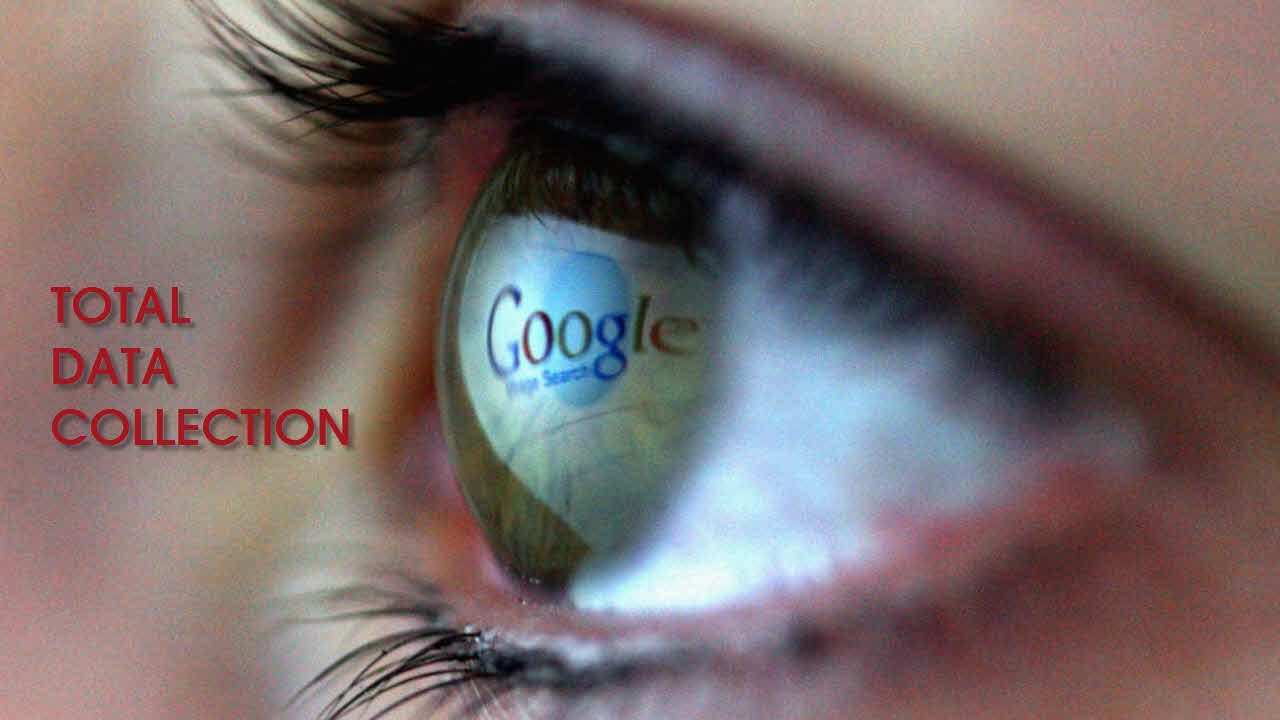 THEVERGE – May 18, 2018: Google has built a multi-billion-dollar business out of knowing everything about its users. Now, a video produced within Google and obtained by The Verge offers a stunningly ambitious and unsettling look at how some at the company envision using that information in the future.
The video was made in late 2016 by Nick Foster, the head of design at X (formerly Google X) and a co-founder of the Near Future Laboratory. The video, shared internally within Google, imagines a future of total data collection, where Google helps nudge users into alignment with their goals, custom-prints personalized devices to collect more data, and even guides the behavior of entire populations to solve global problems like poverty and disease.
When reached for comment on the video, an X spokesperson provided the following statement to The Verge:
"We understand if this is disturbing — it is designed to be. This is a thought-experiment by the Design team from years ago that uses a technique known as 'speculative design' to explore uncomfortable ideas and concepts in order to provoke discussion and debate. It's not related to any current or future products."
END
---
FACEBOOK 'secret mission' to get hospital patient data
CNBC – April 6, 2018: The highlights of the article: Facebook was in talks with top hospitals and other medical groups as recently as last month about a proposal to share data about the social networks of their most vulnerable patients. The idea was to build profiles of people that included their medical conditions, information that health systems have, as well as social and economic factors gleaned from Facebook. And Facebook said the project is on hiatus so it can focus on "other important work, including doing a better job of protecting people's data."
END
---
Facebook believes 'most' of its 2bn users had their data improperly mined & misused
RT – April 4, 2018: The personal information of 87mn users was improperly shared with Cambridge Analytica, the social media giant has said, while also admitting that they "believe most people on Facebook" have had their data misused at some point.
"In total, we believe the Facebook information of up to 87 million people — mostly in the US — may have been improperly shared with Cambridge Analytica," Mike Schroepfer, the Chief Technology Officer of Facebook, said on Wednesday.
Facebook's reputation has been pummeled in recent weeks, following disclosures that  data mining firm Cambridge Analytica collected the personal data of at least 50 million Facebook users, in order to target voters as part of President Donald Trump's 2016 election campaign.
The tech giant also announced nine major changes which, it hopes, will safeguard privacy in the wake of the scandal. It is reducing the amount of users' information that apps can access from Facebook events and Groups.
Other changes include the complete removal of a feature which meant people could enter another person's phone number or email address into a Facebook search to find them. This is because the feature allowed user's information to be 'scraped' by malicious actors.
"We believe most people on Facebook could have had their public profile scraped in this way," Schroepfer said.
END
---
I Spy: Google Chrome Caught Discreetly Scanning User's Files
SPUTNIKNEWS – April 4, 2018: A new anti-virus feature employed by one of the most popular web browsers in the world has apparently stirred privacy concerns among some users due to the tool's discreet nature.
A number of Google Chrome users recently became aware of the fact that not only does their browser allow them to surf the web, it also quietly scans their personal files without prior consent.
According to Motherboard, the culprit turned out to be the updated version of Chrome Cleanup Tool, which uses software from the cybersecurity company ESET to scans users' files looking for malware targeting the browser. If suspected malware is detected, the Cleanup Tool then sends the suspicious file's metadata to Google and asks the user's permission to remove the potential threat.
This development came to light when cybersecurity expert Kelly Shortridge noticed that Chrome actually scans files located in the Documents folder on her PC.
I was wondering why my Canarytoken (a file folder) was triggering & discovered the culprit was chrome.exe. Turns out @googlechrome quietly began performing AV scans on Windows devices last fall. Wtf m8? This isn't a system dir, either, it's in \Documents\ pic.twitter.com/IQZPSVpkz7

— Kelly Shortridge (@swagitda_) March 29, 2018
END
---
Everything Google Knows About You
DAILYMAIL – March 29, 2018: The article highlights that Web developer Dylan Curran downloaded all of the data stored on him by Facebook and Google. And that Google's data archive was almost ten times larger than scandal hit Facebook's.
The surveillance information dated back to 2008 and revealed a level of detail that shocked the IT expert. He laid out the extent of the private information held on him in a series of tweets.
Facebook has hit the headlines in recent weeks over its handling of your private data, and now the shocking extent of information held by Google has been revealed.
In a series of tweets, one IT expert has laid out exactly what the search giant knows about him, dating back to 2008, which he describes as 'preposterous'.
It ranges from every place he visited in the past year to every website he clicked on, and even contained files deleted from his Google Drive cloud storage account.
The news comes in the wake of the Cambridge Analytica scandal, which saw a Trump-affiliated firm obtaining data on 50 million unsuspecting Facebook users.
This information was used to target voters in the US, based on psychological profiling, with political adverts spreading disinformation.
END
---
New US Lawsuit Accuses Facebook of Massive Fraud in Data Mining Operation
SPUTNIKNEWS – March 25, 2018: Cook County, Illinois, is now the first government entity to sue Facebook for the ongoing Cambridge Analytica scandal.
A new case was filed in the Circuit Court of Cook County last week and outlines allegations similar to those laid out in six other lawsuits filed against Facebook in a federal court.
The allegations state that data and political consultancy firm Cambridge Analytica received information about Facebook users through a personality app developed by Alexander Kogan, a Cambridge University researcher.
Media reports state that the firm worked for US President Donald Trump's 2016 campaign as well as the Brexit campaign to develop a mechanism that would allow it to predict and influence voter behavior. The analytics contractor reportedly kept private data from 50 million Facebook users.
"This kind of mass data collection was not only allowed but encouraged by Facebook, which sought to keep developers building on its platform and provide companies with all the tools they need to influence and manipulate user behavior," wrote Jay Edelson, an attorney representing Cook County, in the complaint.
END
---
Cambridge Analytica Whistleblower: Facebook Able to Listen to You at Home and Work
PJMEDIA – March 27, 2018: Cambridge Analytica whistleblower Christoper Wylie, appearing before a committee of British MPs on Tuesday, said that Facebook has the ability to spy on users in their homes and offices.
The British parliament is investigating Cambridge Analytica's involvement in the Brexit election. MP Damian Collins, who chaired the committee, asked Wyle whether Facebook has the ability to listen to what people are talking about in order to better target them with ads.
"There's been various speculation about the fact that Facebook can, through the Facebook app on your smartphone, listen in to what people are talking about and discussing and using that to prioritize the advertising as well," Collins said. "Other people would say, no, they don't think it's possible. It's just that the Facebook system is just so good at predicting what you're interested in that it can guess." He asked for Wylie's thoughts on the possibility.
END
---
Facebook says it will cease cooperation with all third-party data collectors
RT – March 28, 2018: Facebook has said it will no longer offer an advertising option that exploits personal data provided by third-party aggregators. The company, still bleeding from the Cambridge Analytica scandal, said it wants to improve privacy.
Among the companies that will be affected by the new measure are: Acxiom, which provides data from the US, the UK, France, Germany and Australia, Epsilon, which monitors the US consumer preferences, as well as Oracle Data Cloud, which collects data in the US and the UK, Experian, TransUnion and others, Facebook Product Marketing Director Graham Mudd indicated in a statement that was circulated by industry news sites.
The companies, all major data aggregators, helped Facebook to provide advertisers with valuable information concerning consumer behavior outside the web. This included the users' shopping habits, information on their home or car ownership, family make-up and other offline data that is essential for advertisers to make a precise targeting choice.
END
---
Poll suggests Facebook is least trusted American tech company
RT – March 26, 2018: "Mark Zuckerberg needs to apologise for the breach of data, he hasn't done yet" says internet law expert Yair Cohen as a poll suggests Facebook is the least trusted American tech company.
END
---
New Trump Aide (John Bolton) Got Facebook User Data-Based Studies From Cambridge Analytica – Report
SPUTNIKNEWS – March 23, 2018: Trump's new national security adviser John Bolton ordered several years ago a research from Cambridge Analytica, which was based on illegally acquired Facebook users' data, local media reported.
The first order for research by Bolton's political action committee, The John Bolton Super PAC, was made in August 2014, when the company was still in the process of collecting data from the users of the social network, The New York Times reported Friday, citing former company employees and campaign finance records.
"The data and modeling Bolton's PAC received was derived from the Facebook data. We definitely told them about how we were doing it. We talked about it in conference calls, in meetings," Cambridge Analytica's former data expert, who is also one of the company's founding members, Christopher Wylie, was quoted as saying by the newspaper.
END
---
ANALYTICA RAIDED IN UK. Cambridge Analytica HQ raided amid Facebook data breach scandal
METRO – March 24, 2018: Cambridge Analytica's offices in London have been raided by authorities. And enforcement officers for the Information Commissioner (ICO) spent nearly seven hours at the premises in New Oxford Street overnight.
The data analytics firm is currently under fire after it was claimed it may have illegally acquired personal Facebook data that could have been used to help Donald Trump get elected and Brexit pass.
ICO's investigation includes the acquisition and use of Facebook data by CA, its parent company SCL and academic Dr Aleksandr Kogan, who developed the app used to gather data.
END
---
UK investigators raid Cambridge Analytica offices in Facebook data mining probe
RT – March 23, 2018: Investigators from the Information Commissioner's Office have searched the London offices of Cambridge Analytica and seized files and servers. The raid forms part of an investigation into its Facebook data harvesting.
Around 20 officials wearing black jackets emblazoned with "ICO Enforcement" entered the offices on Friday, according to reports. A UK High Court judge had granted the Information Commissioner's Office's application for a warrant to search the London offices of Cambridge Analytica earlier on Friday evening. Judge Leonard told the court he will outline his reasons for granting the application next Tuesday.
"We are pleased with the decision of the Judge, and the warrant is now being executed," ICO said in a statement late Friday. "This is just one part of a larger investigation into the use of personal data and analytics for political purposes. As you will expect, we will now need to collect, assess and consider the evidence before coming to any conclusions."
UK Information Commissioner Elizabeth Denham will use Cambridge Analytica's files and servers as part of the investigation into how the firm harvested data on 50 million Facebook users without their knowledge.
END
---
Cambridge Analytica: Who's to blame?
RTUK – March 23, 2018: Amid the Cambridge Analytica scandal we take a look at the key players involved.
END
---
Cambridge Apocalyptica – social media controls your every thought … probably
RT – March 23, 2018: There's a good chance that a week ago you'd never heard of Cambridge Analytica. This week you'd be forgiven for thinking that, with the help of Facebook, it's been controlling your every thought for years.
In the constant search to explain exactly why the results of democratic votes are no longer always going the way the establishment wants, Russia got a week off. And this week's target was Cambridge Analytica (CA).
CA harvested data from millions of Facebook profiles, and sold it on to figures who were, for example, trying to get Donald Trump elected or those who were pushing Brexit. (Between you and I, Barack Obama also used harvested data during his election campaigning, but that has been largely brushed over during this scandal).
END
---
British MOD paid SCL Group (Cambridge Analytica's parent company) for 'psycho-social' probe
RTUK – March 23, 2018: "I don't see why they are spending huge amounts of money on propaganda work" says Chris Nineham, vice-chair of Stop the War Coalition, as it's revealed the Ministry of Defence paid SCL (Cambridge Analytica's parent company) for 'psycho-social' probe.
END
---
Between fake news and data harvesting, FACEBOOK has no way to win
NYPOST – March 23, 2018: Mark Zuckerberg is stuck in a catch-22. Any fix for Facebook's previous big problem — fake news — would make the current big problem with data harvesting worse.
As a media company and one of Americans' top sources of information, Facebook's de facto anonymity and general lack of responsibility for user-generated content make it easy for propagandists to exploit. Making matters worse, it isn't willing to impose tighter identification rules for fear of losing too many users, and it doesn't want to be held responsible in any way for content, preferring to present itself as a neutral platform.
So Zuckerberg has been trying to fix the problem by showing people more material from friends and family and by prioritizing "trusted publishers" and local news sources over purveyors of fake news.
But the Cambridge Analytica scandal shows people may not be OK with Facebook's data gathering, improved or not.
END
---
Woman Sues Over Personal Info Being Released
CBSLOCAL – March 23, 2018: There is a new development in the Facebook data case: A Maryland woman is now suing Facebook over the release of personal information that made her a target for political advertisements.
Marylander Lauren Price is taking Facebook to court with what she hopes will become a class action lawsuit over privacy data that ended up in the hands of political advertisers trying to influence votes.
It's a hefty piece of litigation, as Price is suing on behalf of herself and all others similarly situated.
All others are the 50 million Facebook users who had information they did not give, used to target them for ads they did not want about candidates to influence their vote.
"This was a major breach of trust and I'm really sorry that this happened," Facebook CEO Mark Zuckerberg said while on CNN.
END
---
UK Warrant to Search
BLOOMBERG – March 23, 2018: The article highlights that ICO plans to 'execute the warrant shortly,' regulator says. And that privacy watchdogs will 'work together' as U.K. probe continues.
The U.K.'s top privacy watchdog was granted a warrant to search the offices of Cambridge Analytica in the wake of allegations that information on millions of Facebook Inc.'s users was scooped up without their consent, widening a probe that has cut the Internet giant's share price by more than 10 percent this week.
The Information Commissioner's Office said in a statement on Twitter Friday that a judge had granted the warrant to search the London offices. The watchdog is leading the probe with the backing of the European Union's remaining 27 regulators, who earlier this week vowed to collaborate to get to the bottom of the "very serious allegation with far-reaching consequences."
END
---
CLOAK AND DATA: Behind ANALYTICA's Rise and Fall
MOTHERJONES – March 23, 2018: In the late summer of 2015, Chris Wilson, the director of research, analytics, and digital strategy for Sen. Ted Cruz's presidential campaign, had a conversation with a contractor that left him furious. A widely respected pollster who had taken leave from his firm to work full time for Cruz, Wilson oversaw a team of more than 40 data scientists, developers, and digital marketers, one of the largest departments inside Cruz's Houston-based operation. The Iowa caucuses were fast approaching, and the Cruz campaign had poured nearly $13 million into winning the opening contest of the primary season.
As the campaign laid the groundwork for Iowa, a sizable chunk of its spending—$4.4 million and counting—flowed to a secretive company with British roots named Cambridge Analytica. A relative newcomer to American politics, the firm sold itself as the latest, greatest entrant into the burgeoning field of political technology. It claimed to possess detailed profiles on 230 million American voters based on up to 5,000 data points, everything from where you live to whether you own a car, your shopping habits and voting record, the medications you take, your religious affiliation, and the TV shows you watch. This data is available to anyone with deep pockets. But Cambridge professed to bring a unique approach to the microtargeting techniques that have become de rigueur in politics. It promised to couple consumer information with psychological data, harvested from social-media platforms and its own in-house survey research, to group voters by personality type, pegging them as agreeable or neurotic, confrontational or conciliatory, leaders or followers. It would then target these groups with specially tailored images and messages, delivered via Facebook ads, glossy mailers, or in-person interactions. The company's CEO, a polo-playing Eton graduate named Alexander Nix, called it "our secret sauce."
END