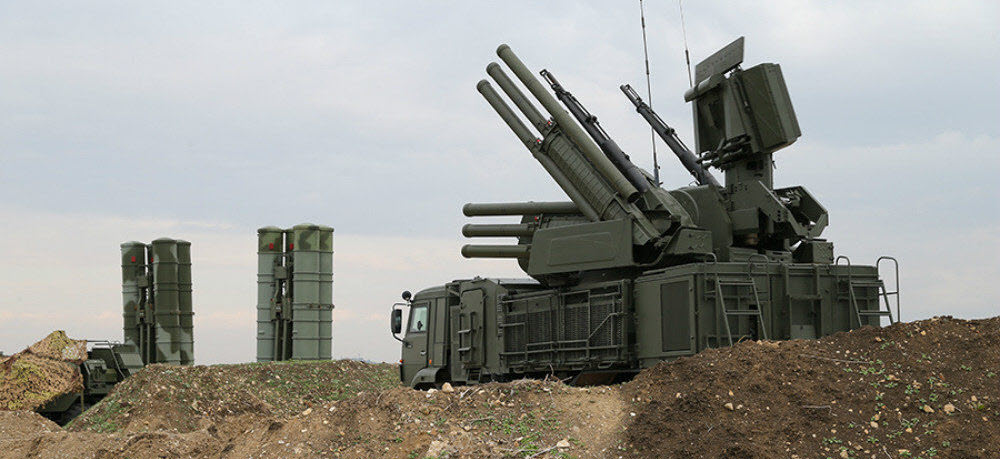 SPUTNIKNEWS – April 9, 2017: The spokesman suggested that it was noteworthy that only 23 of the 59 Tomahawk cruise missiles launched from US Navy destroyers made it to their targets at Ash Sha'irat. "It is not clear whether the other 36 cruise missiles landed," Konashenkov said, without offering any more details.
Indeed, an air of mystery now surrounds the three dozen failed cruise missiles, with experts speculating over whether they were simply duds, past their "best before" date, or if they may have been shot down by Syria's air defenses. (BATTLEFORWORD: The plot thickens as to what happened to the other 36 missiles launched at Syria by the United States Navy.)
Still, the 23 missiles were enough to severely damage the Ash Sha'irat airbase, destroying six MiG-23 fighters, a storage depot, training facility, cafeteria and radar station. Over half a dozen soldiers, as well as nine civilians, are also thought to have been injured or killed in the attack.
Moscow's decision to strengthen Syria's air defenses is long overdue, says Vladimir Karjakin, a retired Air Force colonel and professor at the Defense Ministry's Military University in Moscow.
"Furthermore, I believe that Syrian air bases and garrisons must be equipped with the Pantsir-S self-propelled anti-aircraft missile and gun systems on a priority basis," Karjakin added.
"This system can detect and destroy any aircraft, helicopter, guided aerial bomb or enemy ballistic missile in a matter of seconds. In addition, the Pantsir-S1…is also designed to destroy ground targets, making it truly universal. The system combines anti-aircraft missiles and cannons, and there is no analogue…in the world today."
"If the Syrians had had the Pantsir-S, the outrage of the [US] cruise missile attack on the Ash Sha'irat airbase would not have happened," the officer noted.
"If that's the case, strengthening the Syrian air defenses may not seem necessary. However, as they say, 'better safe than sorry'. Dense air defense systems around the most important pieces of infrastructure can't hurt."
In any case, the expert noted that Russia and Damascus had learned a valuable lesson Thursday. "Ultimately, everything depends on the resolve of the parties. If, next time, the US is repulsed, this will serve as the best deterrent against the escalation of tensions around Syria," Karjakin concluded. Link: Read Complete Article
END