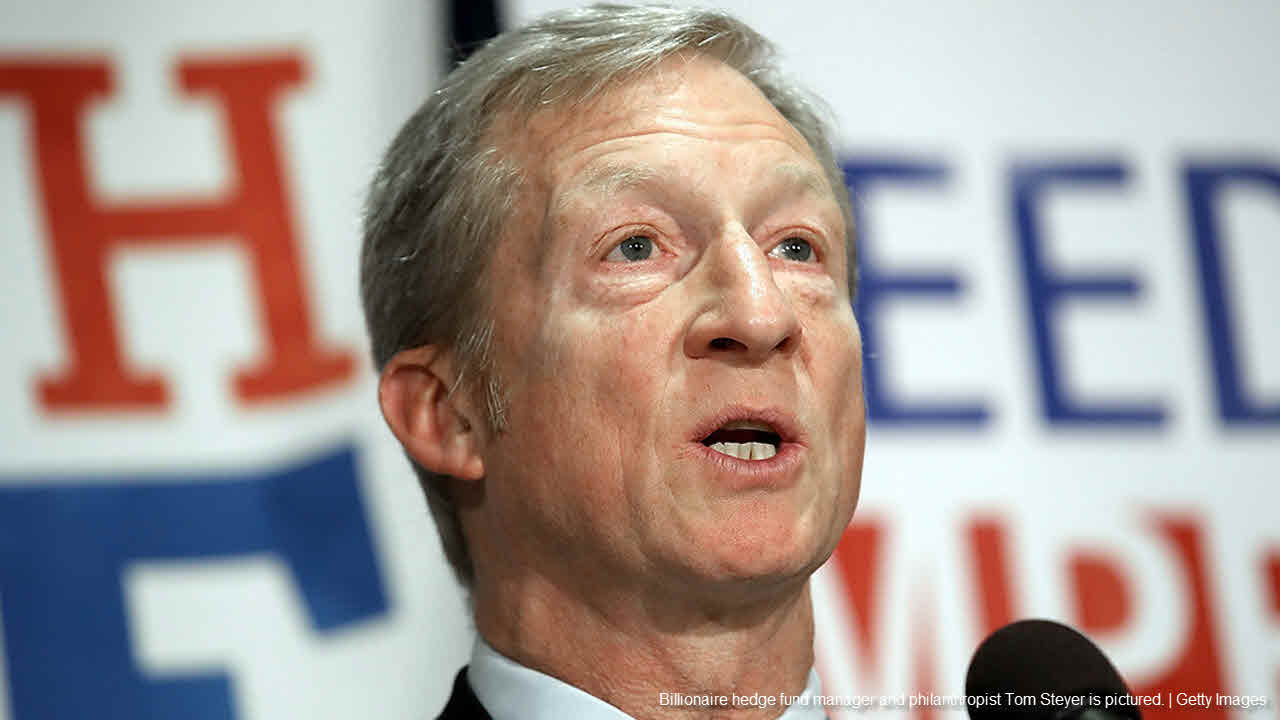 FREE BEACON  – June 30, 2018: The article highlights that Tom Steyer commented that maybe we can have a 'Nuclear War' to provide a 'Real Course Correction' to Trump.
Left-wing billionaire Tom Steyer said perhaps there could be a "nuclear war" that would provide a "real course correction" to Donald Trump's presidency during an interview published by Rolling Stone.
"I remember 2006," Steyer said. "What happened is that George W. Bush, he put us in two disastrous wars and we were headed toward the biggest financial disaster since the Great Depression. So if the answer is that we need those three things to happen for a course correction, I'd prefer to move a little quicker. How about that? But I take your point. Maybe we can have, like, a nuclear war and then we get a real course correction."
The interviewer Tim Dickinson responded, that was a "sobering" thought, and Steyer replied he would take back the "nuclear war" comment.
"…I should be a little bit more tempered: I take back that remark about nuclear war. …"
(BattleForWorld, Reader Kut: It seems like these ****financial aristocrats still have a score to settle.) 
END
---
Baroness de Rothschild obsessed with the breakout of nuclear war
BATTLE FOR WORLD – June 30, 2018: The aristocrat prophetess Baroness De Rothschild foretold a number of things from November 2016…that were waiting for Donald Trump if he was elected President of the United States. She mentions nuclear war as a means to revert back to Globalism. That Trump was a threat to Global Governance.
Bss De Rothschild @BssDeRothschild: "Who is ready for WW3? It begins with Iran & US & of course the US's new girlfriend Russia."
Bss De Rothschild @BssDeRothschild: "After a Trump/Putin/Iran/China/NK Nuclear war, the world will revert back to the Globalist ideal offering security via Europe." (BattleForWorld: Certain forces are aware that the globalists want to "destroy everything" – to make as much war as possible with countries, igniting World War 3, and then after the globalists hope they will be the victor to start anew.)
Bss De Rothschild @BssDeRothschild: "ISIS will be forgotten and overridden by the dominance of the incoming American, Russian & Asian Nuclear War. Started with Trump & Putin." (BattleForWorld: This is the main reason for the Anti-Russian sentiment or Russophobia plan that the globalists are using Trump to continue, to eventually create a war clash with Russia, and also a war clash with China to officially bring out into the open World War 3 – to destroy as much as possible everything.)
(BattleForWorld: WOW, truly riveting statements by the Baroness.)
Related article:
Baroness De Rothschild Twitter Postings: Trump – Iran, Impeachment, Coup, Economic Crash, World War
END
---
Louis Nathaniel de Rothschild arrested by Hitler
JEWISH TELEGRAPHIC AGENCY – (Printed January 17, 1955), July 1, 2018: When the Nazis took over Austria in the Anschluss of 1938, Baron de Rothschild, then head of the Austrian banking operations of the family, was held prisoner by the Nazi secret police. He was released only after lengthy negotiations between the family and the Nazis and upon payment of $21,000,000, believed to have been the largest ransom payment in history for any individual.
After his release by the Nazis, he went to South America. Later he came to the United States and became an American citizen. Beside his commercial activities, the baron was known as an amateur archaeologist and as a sponsor of research projects in the physical sciences.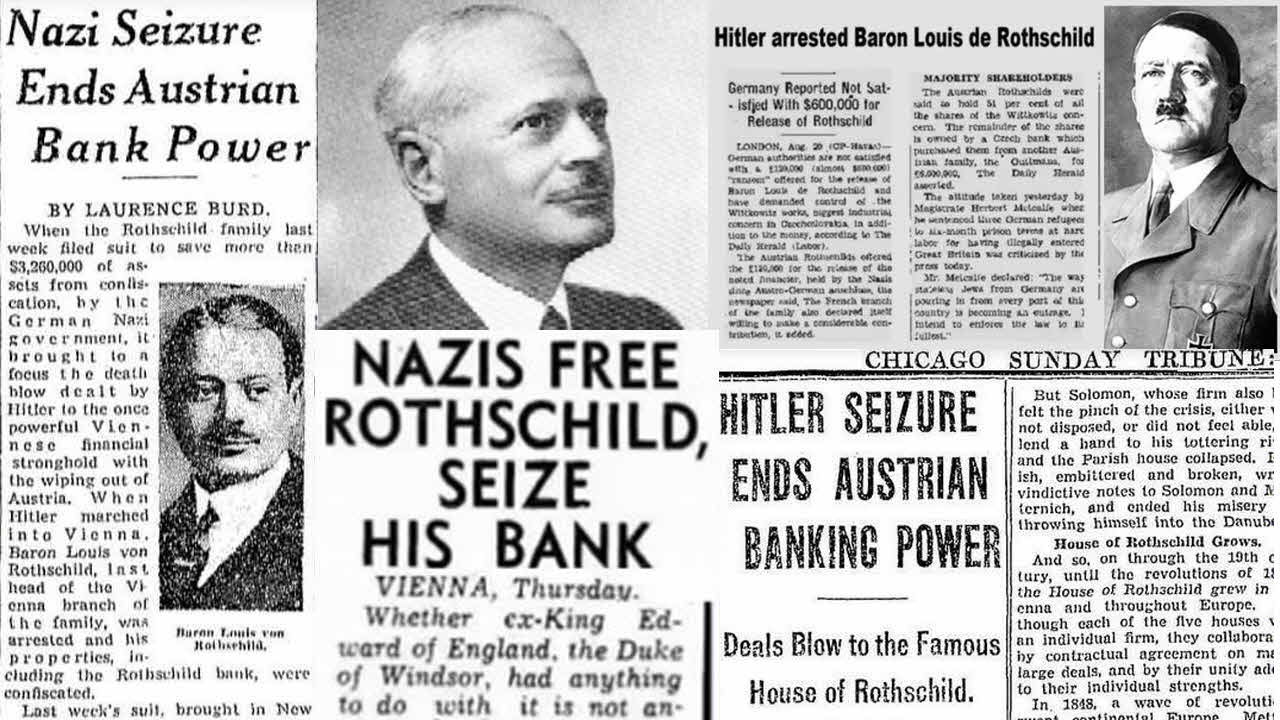 END